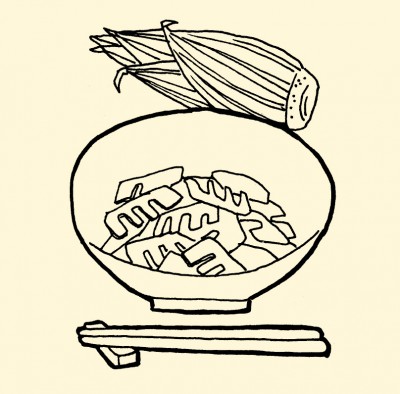 Aichi
Enjoy the taste of spring as a regular menu
Bamboo shoots boiled with vinegar
Bamboo shoots are harvested in spring. Boiling them with vinegar and sugar make a perfect side dish that can be preserved for long.

for 4 persons
boiled bamboo shoots

300g

vinegar

1/3 cup

sugar

Osaji3
1.

Slice boiled bamboo shoots and remove water.

2.

Place vinegar and sugar in a pot and bring to boil. Add bamboo shoots and boil down. Keep stirring while boiling.
Information provided by : Aichi lore cuisine collection