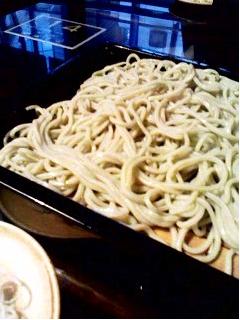 Tokyo
A cool bowl Edo people couldn't help but love!
Soba/Buckwheat noodles (Tokyo)
3 biggest Soba styles are "Sunaba" originated from Osaka, "Sarashina" with its root in Shinshu and "Yabu" born in Edo. From Edo Era, Tokyo was crowded with Soba vendors and there still are several vendors in Tokyo which have run more than 100 years. Dark and 辛いSalty ツユ characterizes Tokyo Soba. Edo people thought it really cool to dip Soba lightly into theツユ and make some sound ZOZOZO.