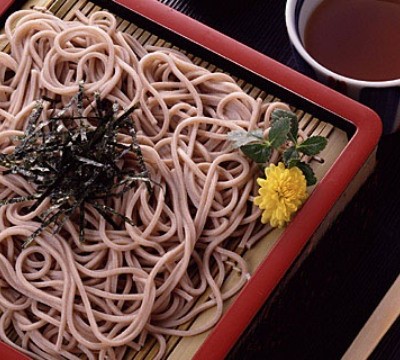 Kumamoto
Many new restaurants are springing up, including 'pull your own noodle' experiences!
The soba noodles of south Aso.
The Hano and south Aso areas have long been known for soba noodle making, however across the prefecture as a whole, the popularity of soba noodles is booming, with new restaurants springing up everywhere. In particular, the Kukino area of south Aso has long been the perfect place for buckwheat growing and soba noodle making. Here, new local businesses are allowing customers to experience noodle making themselves using their stone ground buckwheat flour.