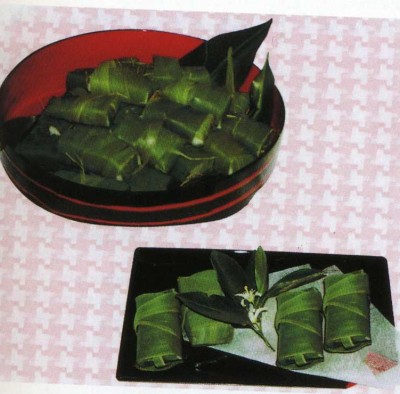 Wakayama
It's popular with young ladies! Plain elegant sushi
Tachiuosushi
The catch of the hairtail takes pride in its Japanese best in Arida-shi, Wakayama. The opinion by which you assume that it was called from the form that I aim at food and tread water again because its form was similar to a sword. Sushi using a hairtail and a dish are made from the past.

for 10 persons
Rice

1.4kg

Cutlassfish

5

Vinegar

400cc

Salt

500g

White coming to an end plum

10
[ Seasoning liquid ]
Vinegar

1000cc

Sugar

110g

Salt

35g

Seasoning stuff

A little.
1.

A living cutlassfish is dropped off in 3, salty taste is done, and, 3-about 4 hours, it's put.

2.

(1) is investigated for vinegar water.

3.

It's put on the vinegar for about 2 hours.

4.

If rice is cooked, it's made the condition for about 20 minutes.

5.

While rice is hot, seasoning liquid is mixed and often cooled.

6.

A cutlassfish is put in the style, sushi rice is given a ride and the shape is made. Plum meat is picked up in the inside.
Information provided by : Wakayama-ken Marine Products Division of agriculture and forestry Agricultural production bureau The fruit gardening department.