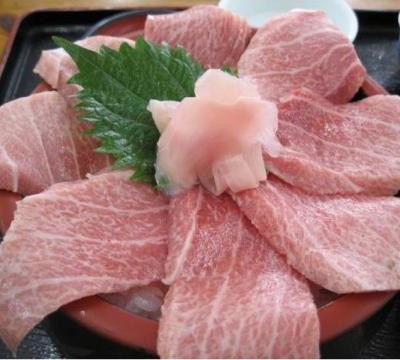 Shizuoka
A rice bowl laden with o-toro tuna, only available locally.
Shimizu Tuna O-toro Don
Shimizu City in Shizuoka Prefecture boasts one of the largest tuna catches in the country. With the beautiful surrounding scenery including a view of Mt. Fuji, Shimizu port is also considered one of the three most beautiful fishing ports in Japan. The best cuts of o-toro from Tuna landed at Shimizu port are used lavishly to make the 'Shimizu tuna o-toro don'. The marbled meat is rich in oils and flavor, virtually melting in your mouth. When you go to Shimizu, try this dish at one of the shops near the port.