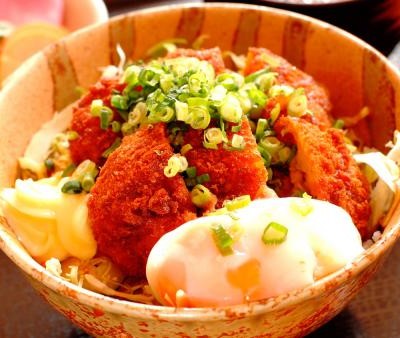 Shizuoka
A rice bowl entered in the trials of the fifth all-Japan local rice bowl competition.
Nagaizumi Ashitakatsudon
A rice bowl topped with a deep fried mince patty containing locally bred Ashitaka beef and plenty of local vegetables. Enjoy this dish developed by a collaboration of public and private enterprises, bringing together commercial, industrial, and agricultural industries. Please try it!