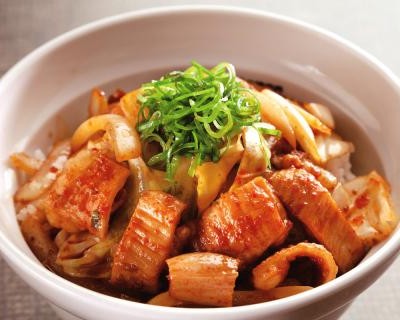 Osaka
A rice bowl with lots of vegetables and stamina!
Yasaitappuri-no-sutaminatecchan-don
This is THE taste of Osaka! A rice bowl with chewy Horumon and vegetables cooked in a special sauce, and this is a dish for Horumon lovers. This dish is nominated to "The 5th Natkonal Tournament of Domburi" which will be held between November 20th Friday and 25th Monday at JR. Osaka Mitsukoshiisetan in Osaka. Please come and taste our domburi.