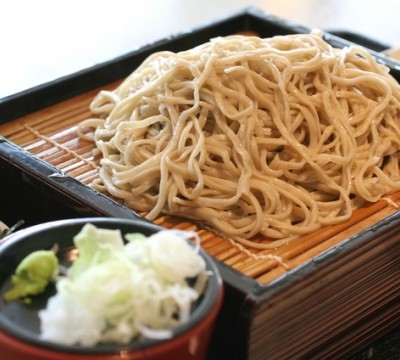 Kanagawa
Clean water is a secret! Competitive area of handmade buckwheat restaurants.
Soba/ Buckwheat noodles
Yugawara has been a popular hot spring place since the Edo era. Since it has very clean water which is necessary for good buckwheat noodles, there are many good restaurants. "Momiji Tei" in Oku-yugawara, "Anraku" with more than 40-year-long history, "Yuba-an Takahashi" which is seeking the best texture of noodles, "Kyou" which serves kuwari-soba (90% buckwheat and 10% binding agent) from Togakushi.... very competitive area of handmade buckwheat noodles. "Sekine" in high-ranked area of villas got widely known by word of mouth. Yugawara is a charming place where great writers and celebrities/public figures had loved and you can enjoy finding your best buckwheat noodles there.