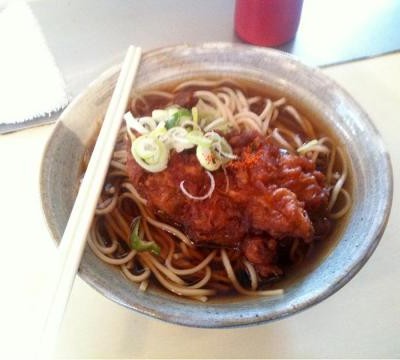 Chiba
Abiko's Karaage (fried chicken) Soba, which you can enjoy at the platform of the station.
Karaage (fried chicken) Soba
Karaabe (Fried chicken) Soba is served by the Yayoiken located on the platform of JR Joban line in Abiko station. You will be surprised with how big this Karaabe Soba is and how cheap it is. It is so good that you will want to get off the train just to eat this soba. Be ready because it is not your ordinary standing soba shop at the station. There are so many more customers and people can not be contained in the restaurant. It is becoming a daily scene to see people holding their bowl and enjoying the noodle on the platform outside of the restaurant.