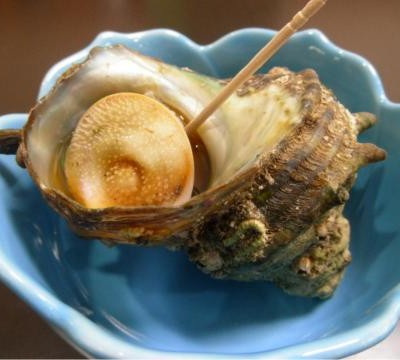 Kanagawa
"Grilled turban shell" with the best sea-smelled seasoning.
Grilled turban shell
"Grilled turban shell" is a menu with fresh turbans shells out of Sagami Bay grilled with shells. Such a simple way of cooking, but its sea smell, which comes out when it is grilled over fire, arouses appetite. At the restaurants around Enoshima Island, turban shell is one of their specialties. Some of them serve it sliced and grilled in shells, and others serve it grilled in shells. People can enjoy both ways with different flavors and textures. Turban shells of Sagami Bay is available throughout a year, but female shells hold eggs in June, which attract specific fans as delicacy.