chapter 5「Rich food from the ocean, mountains, and rivers produce the tastes of Kagawa」
Maimaitei is a name which is absolutely mentioned as a well-established restaurant that serves local cuisine in Kagawa. The late Isamu Noguchi, who used to have his own art studio in Kagawa, was also a big fan of this restaurant. According to his instruction, the restaurant made a pine counter table and a modern stone furnace. The restaurant owner, Ryuji Matsuoka, is not only a professional chef, but also enthusiastic for studying local cuisine. He has revived a number of local dishes which had already been lost in the wave of the times.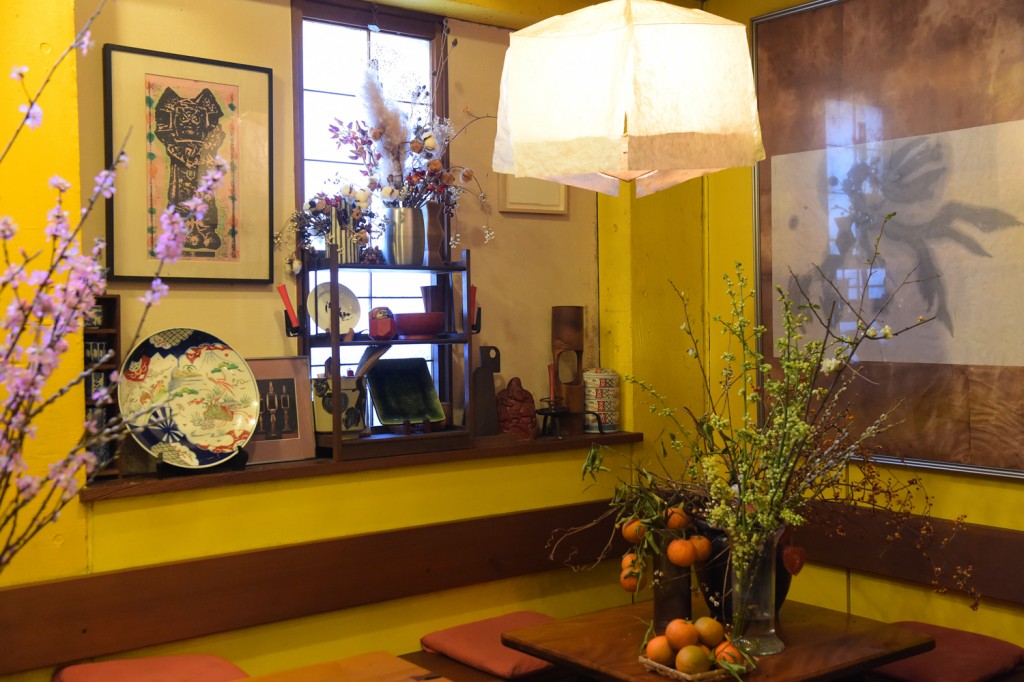 We had Matsuoka make six local dishes. The first dish was Tsukune Imo, minced potato balls. Tsukune imo, grated yam, was a dish eaten in mountain villages. This dish is simply served topped with soy sauce. The second dish was Tai Yurine, sea bream and lily bulbs. Sea bream is a common fish of Seto Inland Sea, which is believed to be lucky and essential for ceremonies. The third dish was Oni Dofu, red-devil tofu. Red pepper powder was topped on thick sliced and fried tofu simmered with a salty-sweet taste. Mitoyo City of Kagawa used to have a large production area for red pepper. This was served as a dish to prevent cold. The fourth dish was Amago no Hirarani, simmered red spotted masu trout. Matsuoka spent long years reviving this dish. He simmered freshwater fish, red spotted masu trout, by seasoning it based on soy sauce. Repeating the process of simmering and cooling, over time, he finished this dish by keeping the fish body soft enough for cutting the bones just by using chopsticks while maintaining the firmness. Matsuoka gives his seal of approval to this dish, saying: "To the best of my knowledge, this dish is the best way to enjoy red spotted masu trout." The fifth dish was An-mochi Zoni, soup with rice cakes stuffed with red bean paste. The New Year's Holidays in Kagawa are celebrated with this soup. The combination of white miso and rice cake stuffed with red bean paste appears to be sweet, but this soup actually tastes clear and smooth. The ingredients are only thin sliced Japanese radishes and carrots, while sea lettuce adds aroma. There crispy rice cake fresh from the oven is added, which completes this dish offering a gorgeous taste appropriate for the New Year's Holidays. The sixth dish was Shoyu Mame, broad beans simmered with soy sauce. Shoyu mame is one of the few local dishes that have been eaten from the ancient times. This is a favorite dish of the people of Kagawa. According to Matsuoka, broad beans are sometimes used as an ingredient for soy sauce, so these go well together. This dish tastes simple, but you do not get tired of the taste.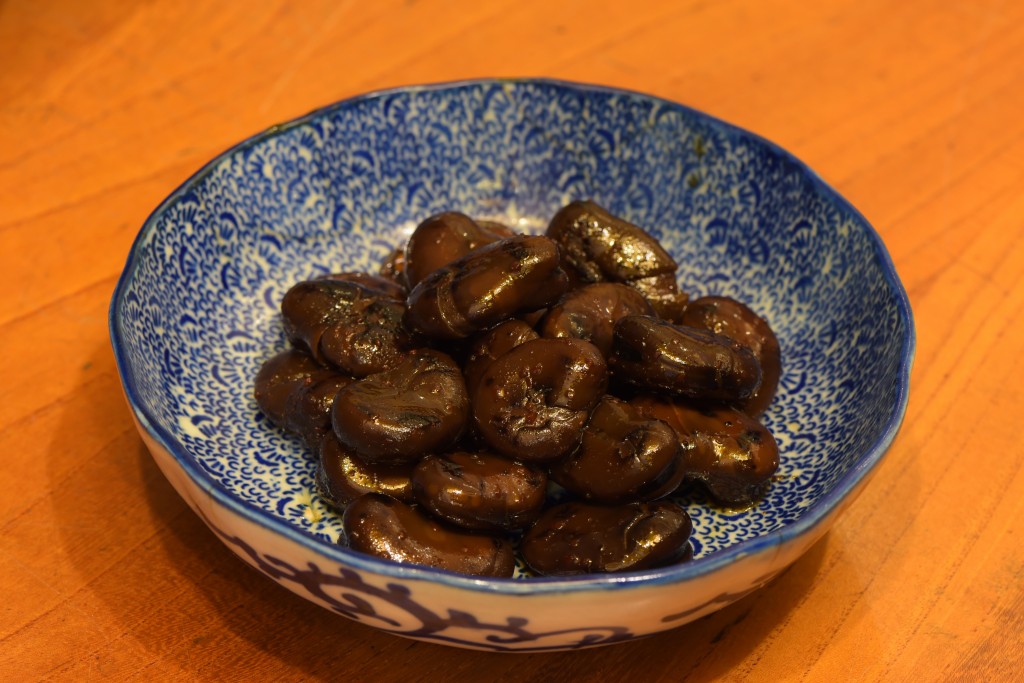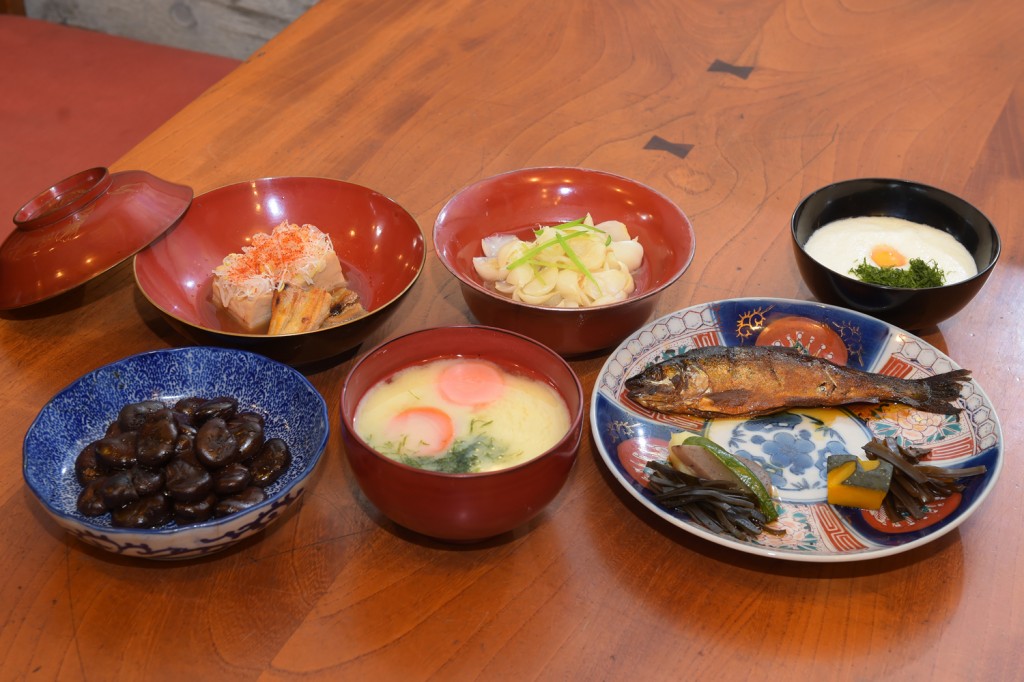 「Preservation of local cuisine」
Matsuoka says that Kagawa is an area that can offer an abundant variety of food. "My survey confirmed that there are 196 types of food in the ocean and rivers, and 622 types in the mountains and villages." Matsuoka has his own theory that use of seasonal food, especially the best one harvested on the exact harvest day, out of these rich food ingredients will absolutely lead you to make delicious dishes. But it should be noted that food ingredients are rapidly reducing. "When observing ocean-fresh fish, we can see that fish are gradually decreasing year by year. Humans are totally responsible for this situation due to their own destruction of nature and overfishing." As a warning message, Matsuoka says, "If this situation remains the same, our local cuisine will be lost."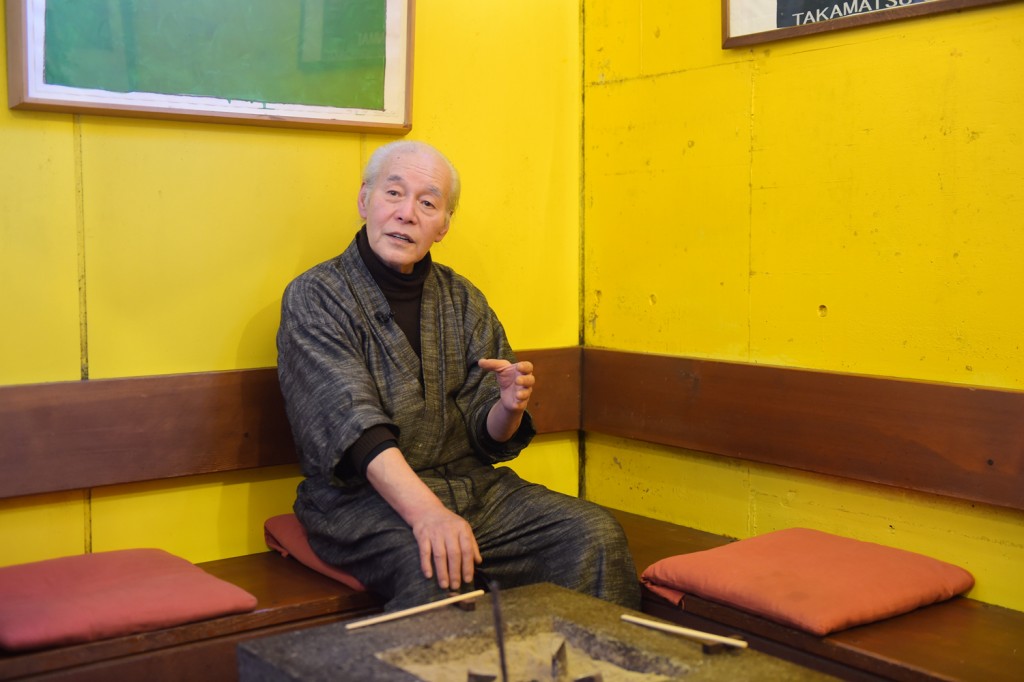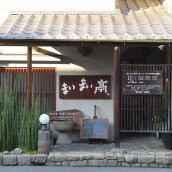 Sanuki Fudo Ryori - Maimaitei
18-5 Higashitamachi, Takamatsu City, Kagawa Prefecture
Tel: +81 87 833 3360
Operating hours: 11:30am - 2:00am; 5:00pm - 10:00pm
Closed on: None
http://www.maimaitei.com/