chapter 5"Kanten jelly and fluffy butter mochi"
In southern Akita Prefecture, the jelly-like kanten (agar) is made with a variety of ingredients. To Tetsuko Sato of the Sakura Group, which sells kanten at the Jumonji roadside station, kanten is a very familiar dish that she ate even as a treat during her childhood. Why is it that the kanten culture has flourished here, even though the raw ingredients of kanten are not available in Akita? Ms. Sato taught us about this cuisine that has made it as far as Akita Prefecture.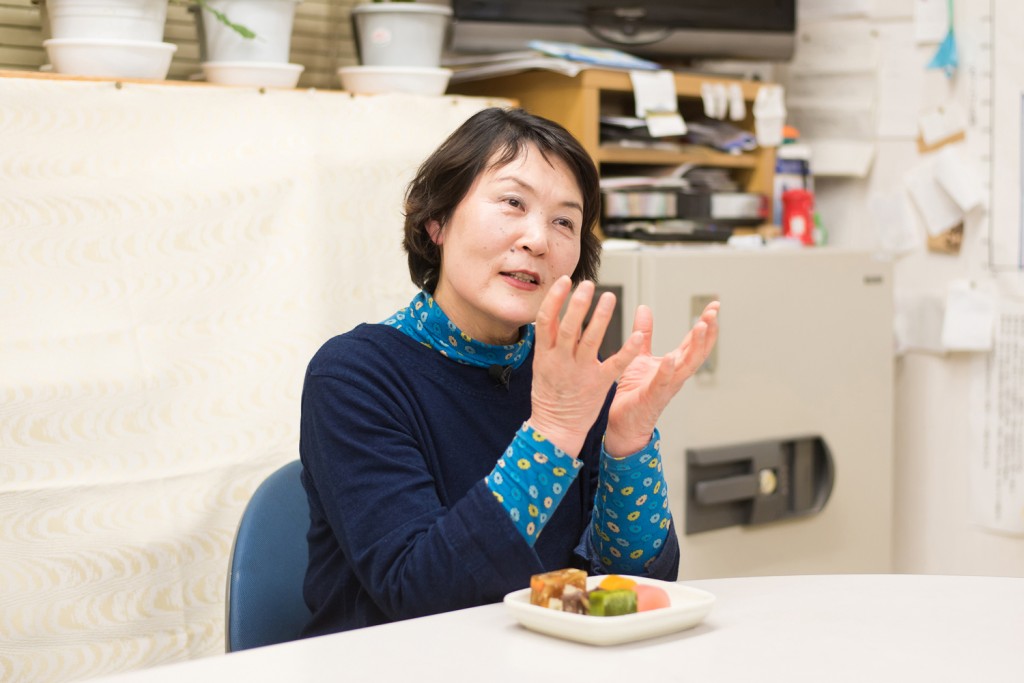 At first glance, kanten seems like a treat or perhaps an à-la-carte dish. When is kanten eaten? "Kanten is a dish eaten primarily during ceremonies like weddings and funerals," explains Ms. Sato. "Due to its long-lasting nature, it is often used for each and every celebration and festival. It is an irreplaceable presence at many events, and most households even make and eat kanten in the course of daily life." There are no set rules or conventions regarding what ingredients may be placed into kanten. Ms. Sato uses seasonal fruits and vegetables sold at the roadside station, changing ingredients for each season. The kanten we received when we visited came in five varieties: Jonathan apple; Korinky squash; matcha green tea powder and milk; soy sauce-flavored vegetable egg custard; and cocoa-soaked bread. The Jonathan apple and Korinky squash dishes were made with pastes of preserved seasonal produce. "Whenever I see an unusual fruit or vegetable, my first thought is that I'll try it out in kanten," Ms. Sato chuckles. It is also easy to make. First the kanten is watered down to loosen it up, then stirred to restore thickness until the proper level of solidity has been achieved. Add a little sugar, salt, and other seasoning to finish it up. Kanten is mildly sweet and flavored to match its ingredients. "Kanten is simple, healthy, and keeps a long time. You create pastes first to turn into jelly for preservation, and this is one method of warding off winter food shortages."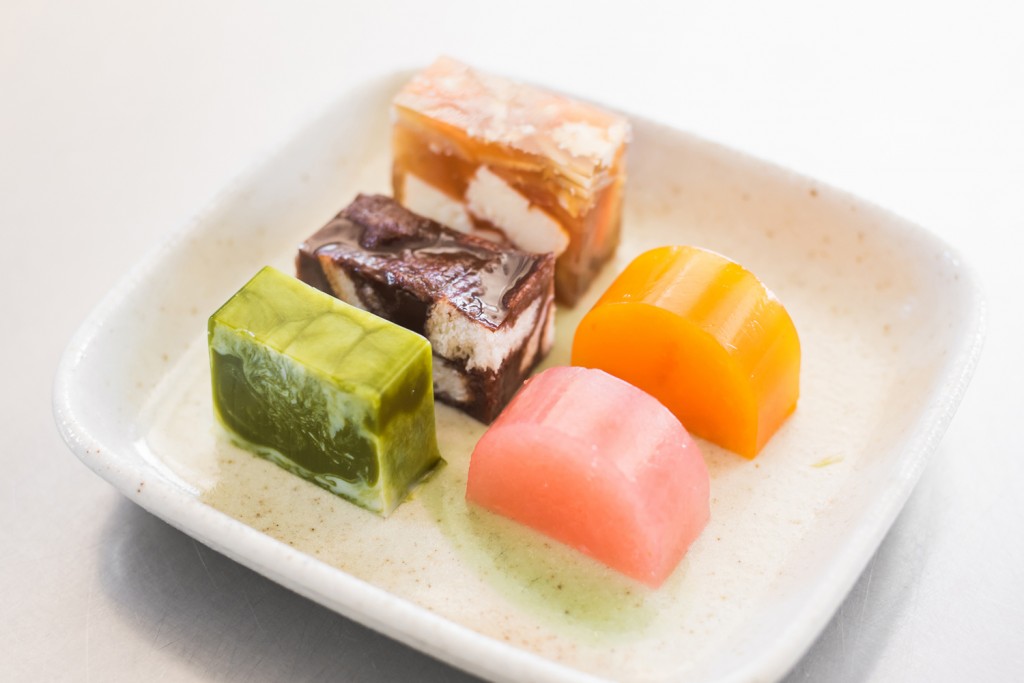 Meanwhile, in contrast with the somewhat chewier kanten is this delicious treat with a very soft and fluffy texture. Akita Prefecture is a rice-producing region and the home of the "Akitomachi" variety of rice. For that reason, rice is used even in many of Akita's treats. Although the hoshi-mochi treat is famous in Akita as a rice cake dried and frozen outdoors by natural air, we will instead introduce another type: the "butter mochi" rice cakes eaten in northern Akita Prefecture since olden times. We headed to Odaiko-no-kan Bussankan, a butter mochi shop in the city of Kitaakita, and spoke with chairman of the Japanese Butter Mochi Society Mr. Shiyoetsu Murai, as well as Ms. Mariko Okawa of the Okawa Komeya shop, a representative of producers.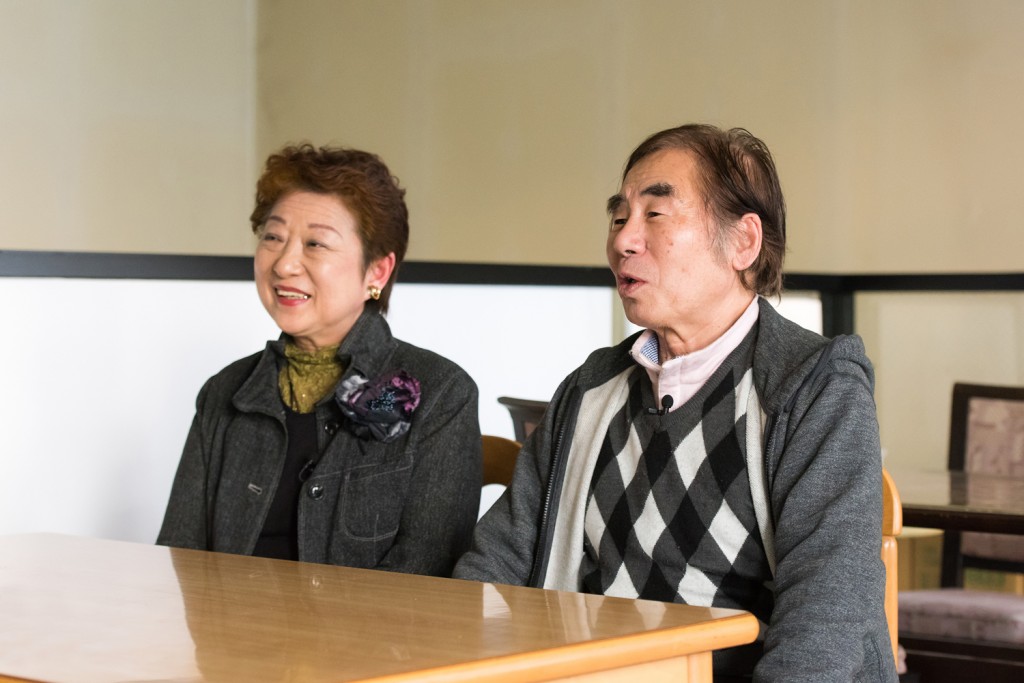 The butter mochi rice cake has been a beloved tea treat in the Ani area of the city of Kitaakita since olden times. Ani is famous for the matagi, traditional winter hunters who hunted bear in the snowy mountains, and indeed the matagi have a deep connection to butter mochi, as well. "The matagi would take butter mochi with them into the mountains," explains Mr. Murai. "Onigiri would stiffen up, but butter mochi remained soft." As the name suggests, butter mochi are a treat made from a mixture of sticky rice and butter. Butter, sugar, egg yolks, and salt are mixed together with steamed rice, and this mixture is placed in a square mold. Once the mixture has solidified enough to be cut with a knife, the butter mochi is cut up and covered in potato starch. When eaten, these mochi are slightly sweet and fill the mouth with the flavor of butter. According to Ms. Okawa, "The amount of ingredients used varies from person to person, and so each person's butter mochi has a unique taste." In general, however, the butter mochi is soft and chewy.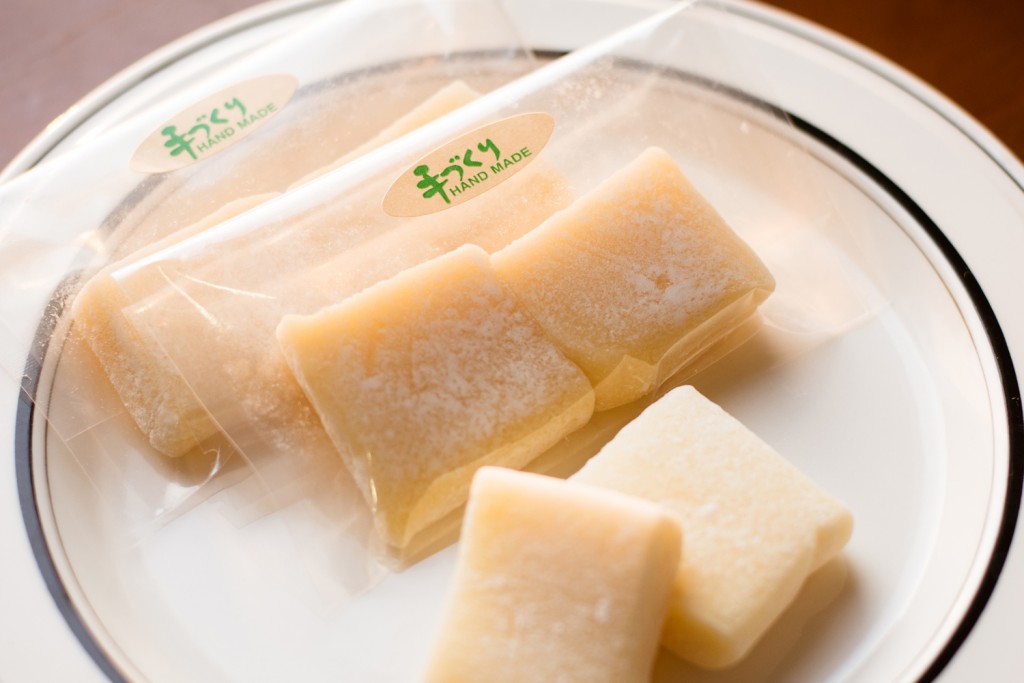 After being covered on TV programs, butter mochi came to be known throughout Japan, and people began to sell butter mochi in other areas as well. The Japanese Butter Mochi Society was founded to protect the producers of genuine butter mochi in the city of Kitaakita. This group registered a trademark on the "Kitaakita butter mochi" and sells product made by its members as Kitaakita-certified butter mochi.
「"Rich local variety even among preserved foods intended to make it through the winter"」
Through the interviews described above, we learned that "food culture" is something formed by an area's local culture and climate. Even if two dishes are both "preserved foods" intended to make it through the winter, there are clear differences in ingredients used by those on the coasts and those further inland. Traditional local cuisine, originally devised through use of whatever was nearby, will be carried on continuously by future generations into the future.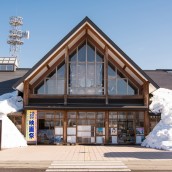 Jumonji roadside station
Kaidoshita-21-4 Jumonjimachi, Yokote-shi
Telephone / 0182-23-9320
Hours / 9:00 AM to 7:00 PM (December – March hours: 9:00 AM to 6:00 PM)
Holidays / None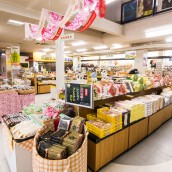 Odaiko-no-kan Bussankan (inside the Takanosu roadside station)
北秋田市綴子字大堤道下62-1
Ozutsumimichishita-62-1 Tsuzureko, Kitaakita-shi
Telephone / 0186-63-0111
Hours / April & November hours: 9:00 AM to 6:00 PM; May & June hours: 9:00 AM to 7:00 PM; July – October hours: 9:00 AM to 8:00 PM; December – March hours: 9:30 AM to 5:00 PM.
Holiday / January 1