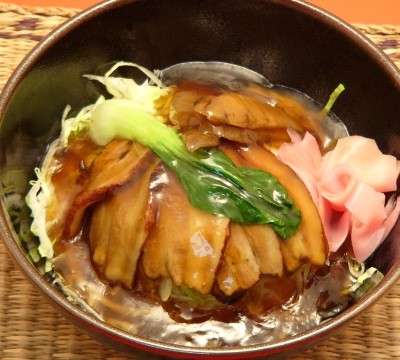 Nagano
Kurobuta pork meets burdocks, and here comes a new specialty dish in Minamishinshu!
Goboton don
Matsukawacho is located in the northern end of Shimoinagun.
Fruit cultivation of apples and pears flourishes, and the Black pork grown with the local apples and plums is slightly sweet and thus very tasty! "Goboton don" was born using the Black pork together with burdocks which is another local delicacy of Matsukawacho. There are quite many restaurants of Chinese cuisines, kappo (Japanese) cuisines, cafes and izakaya which serve Goboton don. There are also many varieties such as light flavored ones, Black pork simmered in brown cane sugar or apple juice, or some restaurants serve it with wasabi as an accent, and they are all uniquely made in Matsukawacho.