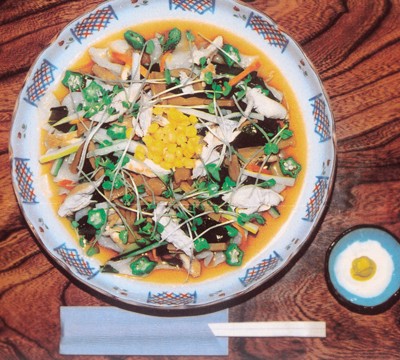 Iwate
From traditional taste to uniquely-arranged recipes, enjoy the variety of the local cuisine.
Suiton Hyakumi "Oshu Hatto"
Hatto is a wheat flour dumpling dish that has commonly been eaten in the Tohoku region. Some areas call it "Hittsumi", and others "Totte Nage". In order to promote this traditional dish and also revitalise the city, the Oshu Chamber of Commerce and Industry launched a campaign named "Oshu Hatto", where local restaurants and souvenir shops serve their original Hatto according to their own recipe. Now a variety of Hatto is available, from simple and traditional one to modern recipe using local beef that gives the dish a western touch. Try as many varieties as possible when you get a chance to visit Oshu City.