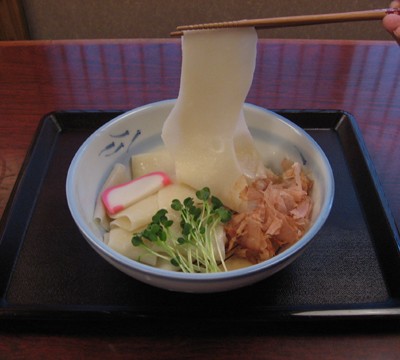 Saitama
Wide and smooth Udon just like Arakawa river, the widest river in Japan.
Koonosu Kawahaba Udon
Arakawa river runs between Koonosu and Yoshimicho and it was confirmed the widest river in Japan according to the ministry of land, infrastructure, transport and tourism Arakawa office in 2008.
The width of the Arakawa river is 2,537 m and this Koonosu Kawahaba udon was inspired from how wide the river is. Koonosu Kawahaba Udon reminds you how wide Arakawa river is and the surface of the noodle is as smooth as the water in river. Koonosu city is one the best wheat producer within Saitama prefecture and they are looking to develop more products to utilize having the widest river crossing through the city.