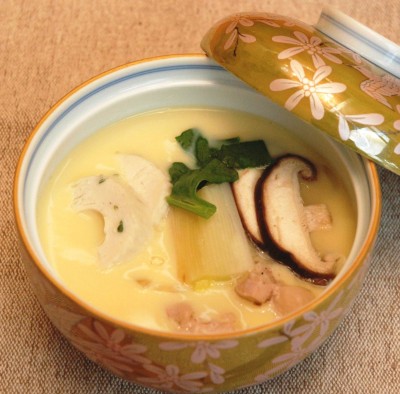 Tottori
Normal in Tottori, unusual in Japan.
Harusame Chawanmushi (Egg pudding with bean-starch vermicelli)
In western Tottori (around Yonago city), chawanmushi (steamed egg and vegetable pudding) typically contains harusame (bean-starch vermicelli). One theory has it that back when eggs were expensive, vermicelli was added to give volume to the egg-based dish. Whether true or not, they form a perfect match and became a staple. Most harusame nowadays is thin and firm, however local elders will tell you that it should be made with thicker, softer vermicelli.