Akita Prefecture is located in the northwestern portion of the Tohoku region (northeast Japan). The prefecture faces the Sea of Japan, which turns harsh in the winter months, while grand mountains tower high as one moves into the interior. There are also many high-capacity rivers here, in this region rich with nature. In summer, the weather is more bearable here than in Kanto (the Tokyo area) and further south; while in winter, snowfall is heavy and cold temperatures persist for a long time. The coastal regions are exposed to strong cold winds blown in from the Sea of Japan, and the snowfall is so great in most inland areas that first-floor windows of buildings are completely buried in snow. In order to make it through these harsh winters, a unique food culture took root in Akita built around cuisine best enjoyed in winter and seasonal foods processed for preservation. Akita's varied and numerous local cuisine was born out of the wisdom of our ancestors. We took a tour of Akita Prefecture to see what types of foods were out there.
chapter 1"Akita's local cuisine and food culture as reflections of its winter"
First we visited Chokai, located at the base of beautiful Mount Chokai in the city of Yurihonjo. To learn about the types and characteristics of local winter cuisine in Akita Prefecture, we met with Chairwoman Chieko Takahashi of the Akita Prefecture Agricultural, Mountain, and Fishing Village Lifestyle Research Group, which works to connect agricultural villages with consumers through produce processing and direct selling.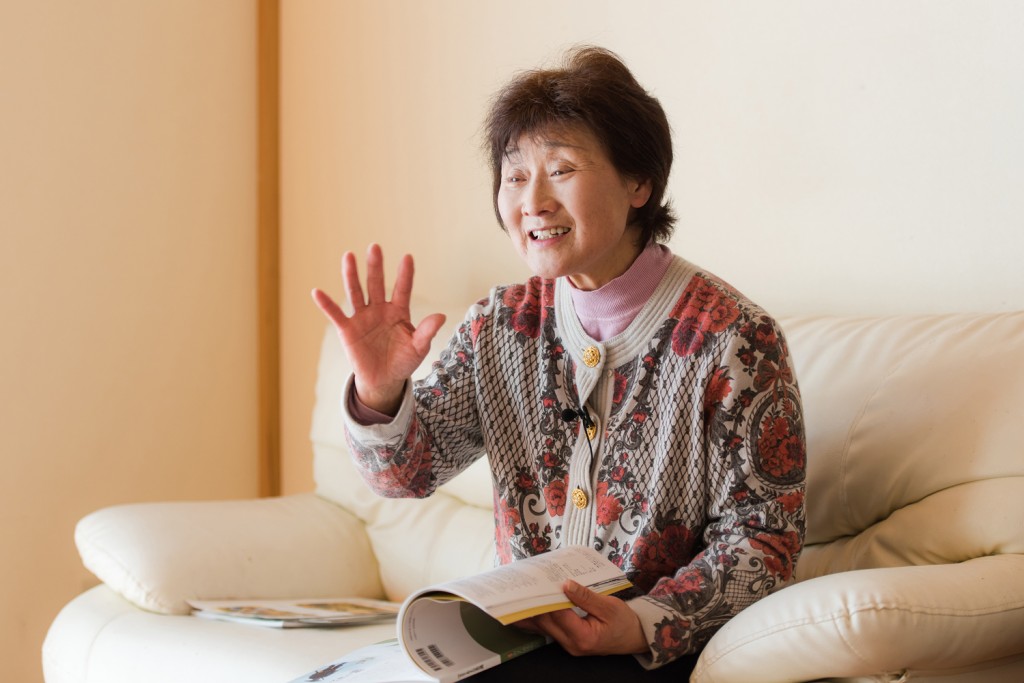 「"A rich selection of hot pot dishes to warm you up in the cold"」
What local Akita cuisine is truly representative of the Akita winter? Ms. Takahashi's top answer to this question is kiritanpo-nabe. This is classic hot pot home cooking, a staple of homes throughout Akita. Cooked rice is mashed up, formed into cylinders around wooden skewers, and then toasted. These toasted rice skewers are called tanpo, and kiritanpo refers to chunks of tanpo sliced off and placed in a hot pot. Although tanpo are made throughout the year, they are made for hot pot cooking primarily in the winter. Other seasonal winter hot pot dishes mentioned by Ms. Takahashi included tara-jiru (cod roe soup) as well as natto-jiru (miso soup with natto fermented soybeans), made with wild summer plants preserved until winter. "Both of these dishes really heat you up in the cold winter," she said.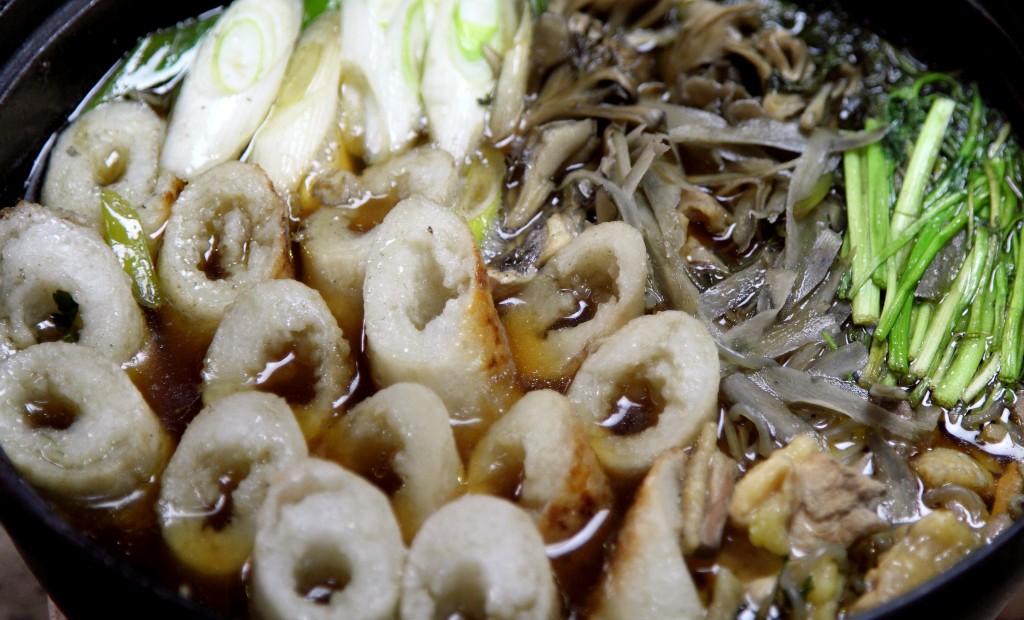 「"Seasonal foods processed for preservation"」
The fish that symbolizes the Akita winter is the Japanese sandfish (hatahata), which is caught in the winter months. With its light and loose meat, the sandfish is easy to eat and its lack of scales makes it simple to prepare as well. The most beloved and representative of sandfish dishes include hot pot cooking in which sandfish is pickled in pungent shottsuru fish sauce, as well as hatahata-zushi (sandfish sushi). "We also preserve the foods with salt or boiled in soy so that we can eat it throughout the year," Ms. Takahashi adds, highlighting methods by which dishes are preserved for long periods. "Akita has a rich pickling tradition, and iburi-gakko [smoked daikon pickles] have recently become famous throughout Japan." As she explains, vegetables in Akita are turned into tsukemono pickled foods for preservation during winter. Indeed, gakko means "tsukemono" in the local Akita dialect. In areas where farming is impossible in winter and most work is consumed by the task of clearing large mounds of fallen snow, gakko are beloved as "shoveling treats" eaten during breaks while shoveling. Easy eating at any time, gakko are a true favorite.
「"An uncommon event hors d'ouevre and various rice treats"」
Kanten (agar) is a jelly-like dish present at any wedding, funeral, or other ceremony held in Akita's southern region. In older times, every family would bring their own dish to ceremonies they attended, and kanten dishes were apparently highly valued for being easy to carry and eat. A wide variety of ingredients were mixed into the jelly, from "salad to eggs, milk, or coffee—anything at all." Kanten is also sold as a prepared side dish in Akita Prefecture's grocery stores.
We also asked about local treats. "Because Akita is a rice-producing region, many treats here are made with rice flour. There are lots of mochi rice cake treats, in particular, including oyaki dumplings, hana-miso rice cake slices, matsukawa-mochi pine bark rice cakes, butter mochi," and other treats that emphasize a food culture that could only have come from a rice-producing region.
In the next section, we will cover specific individual dishes in detail.
[offer, num=1]