Located to the east of Kii Peninsula, Mie Prefecture has a long coast from north to south and is known as a place with active fishing industries. In the Toba region, Ise Bay has three rich and bountiful Kiso rivers in the north, while the Kumano-nada Sea spreads with the Black Stream. Sardines and shellfish are caught in the Ise Bay, and various migrating fish, such as yellowtails and bonitos, are caught in the Kumano-nada Sea. In the area between Toba and Shima Peninsula, a wide variety of fish and seafood can be caught, and seaweeds and algae grow in the relatively-shallow rocky areas feed the shellfish living there, such as abalones. Therefore, fishermen who make a living by catching such shellfish have resided around this area for a long time. What kind of cuisine has been passed down in these areas? We interviewed Fumitaka Nomura, who has studied the local cuisine of fishing villages more than 20 years and is an expert researcher related to the cultural assets of Toba city.
chapter 1「Eating fish and seafood caught in various areas of the sea takes advantage of the characteristics of each region」
Fishing industries have supported people's lives in the coastal areas of Toba and Shima regions of the sea shorelines. "There has been a variety of traditional dishes of fishing villages, such as man cooking dishes made and eaten by fishermen on their fishing boats, woman cooking dishes made by women who wait for their husbands on the land, sushi that has been served during the new year's holidays and other festivals, and delicacies of those fish that are not distributed to the market normally. Each of these dishes has been passed down as the unique local cuisine of each area. Fresh fish and seafood ingredients themselves are very delicious. So they are cooked mainly using raw fish or sashimi (thin slices), grilling, or simmering, while being seasoned with limited seasonings, such as soy sauce, miso paste, and salt," so said Nomura. Food is an important factor in people's lives, and the dishes that have been cultivated within each region must be considered to be an established food culture.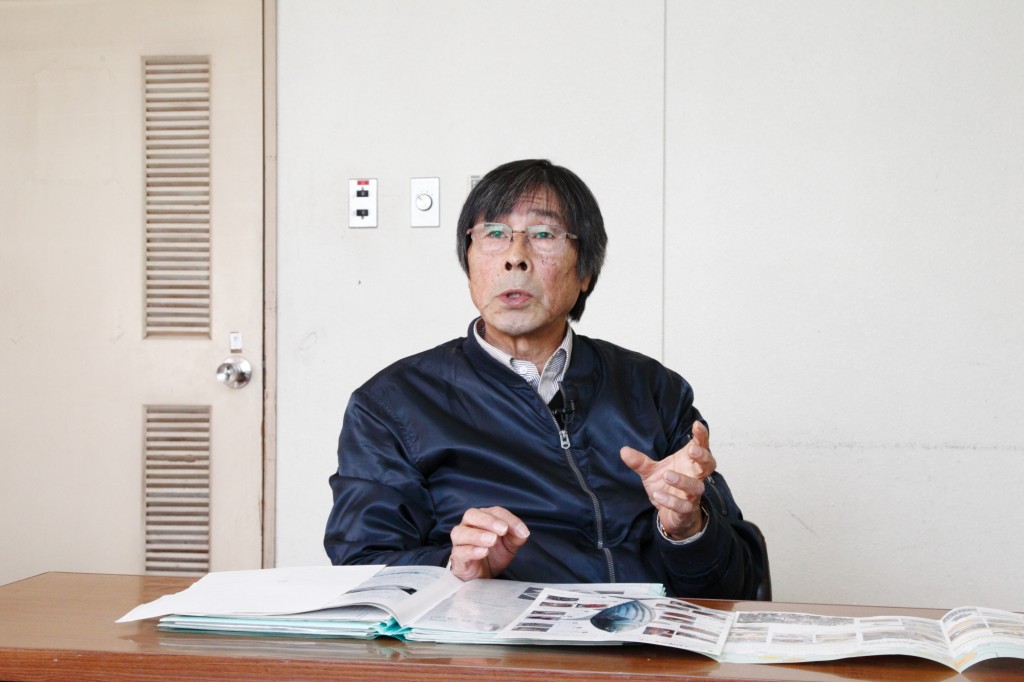 Such a wide variety of fish and seafood are caught in the Toba region, while oysters are also cultivated. Additionally, there is a traditional fishing method, called mullet net-fishing, having nearly 400 years of history as the official fishing method designated by the Toba domain. During the fishing season, fishing of fish other than mullet was prohibited, while only catching mullet was allowed. "Mullet had supported the people of fishing villages until this mullet net-fishing was eliminated around in 1967. Sashimi using winter mullet was the Toba's representative sashimi fillet dish, and fishermen enjoyed mullet by grilling them at the beach. People also preserved a large amount of mullet as rice-bran pickles," so said Nomura.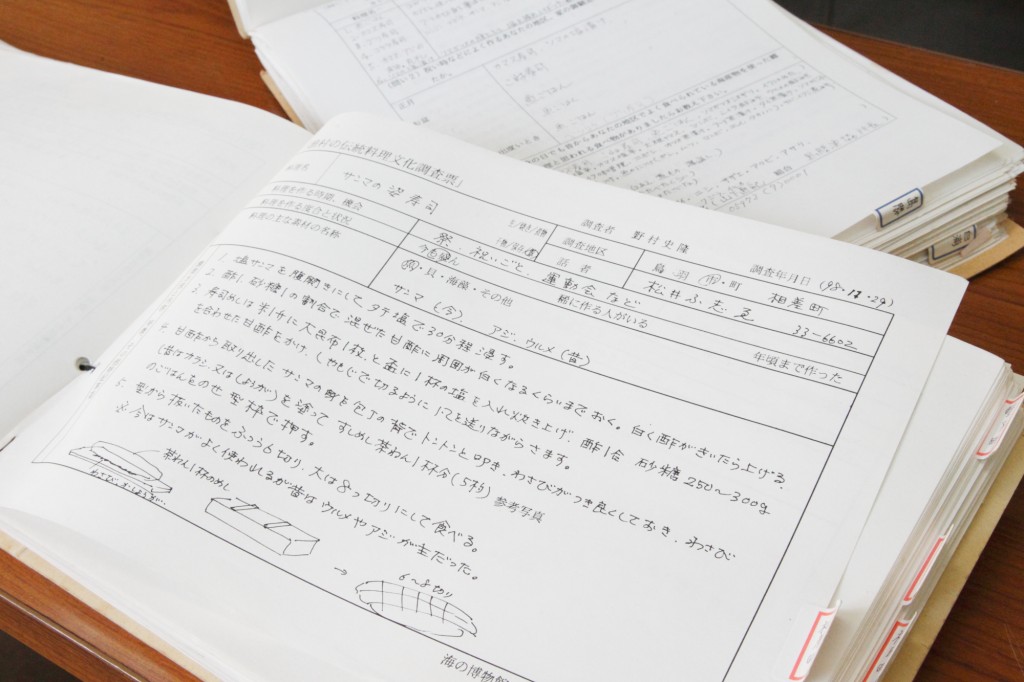 "In the fishing villages in the southern part of Shima Peninsula, single-hook fishing of bonito and fixed-net fishing were popular. Using these fishing methods, fishermen were forced to leave land for quite long periods, so they needed to have meals on their fishing boats. Younger fishermen were responsible for preparing meals. Along with other dishes served, they used to eat sashimi fillets, made from part of the catch, with soy sauce or miso paste. They pickled the remaining portions in salt or made preserved food such as salted fish guts, known as Shiokara. So a number of dishes made by seamen have been passed down as traditional dishes of fishing villages. We can say that almost all raw dishes were originally started on a fishing boat," so concluded Nomura. Now, what specific dishes were eaten by the people then? So to find out about traditional dishes made by men, we visited the Shima region.
[offer, num=1]