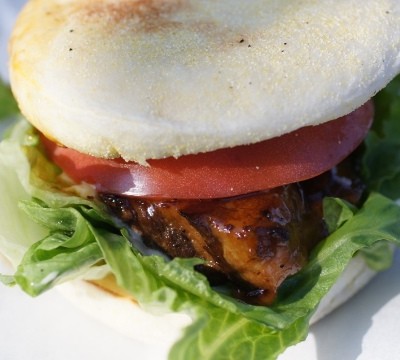 Ibaraki
Brand new burger with tender roasted pork fillet !

Mito Roasted Pork Burger
For "Mito Roasted Pork Burger" , surprisingly tender "Rose Pork" from Ibaraki is roasted in house. Not only this special pork, but fresh tomato and lettuce is sandwiched between English muffin; this is a brand new style of a burger. By roasting thick pork fillet, it becomes not too greasy, tender and healthy, but still filling.