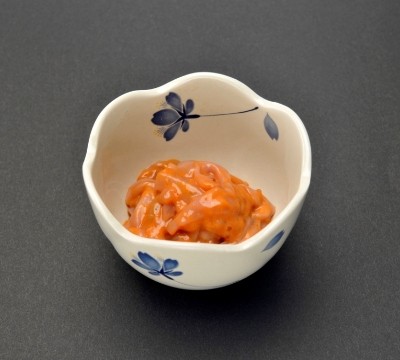 Tokyo
The exquisite salted fermented squid you can enjoy the most tasty kind; the red squid ! / Enjoy the best squid, Red Squid, salted and fermented !
Salted fermented Red Squid
Mixing Surumeika (dried cuttlefish) with Kensakiika (raw cuttlefish), which is called "Red Squid" and famous as a tasty kind. The sauce mainly based on Surumeika's guts, but mixed with red squid's richiness / rich taste makes it less strong but still deep in flavor. There are 5 levels of spiciness; Sweet, mild, hot, very hot and extremely hot. Organic and pesticide-free pepper grown in Kozushima Island is usually used to season it, but for the very hot and extremely hot ones habanero pepper is added to reduce the green / grassy smell of the pepper.