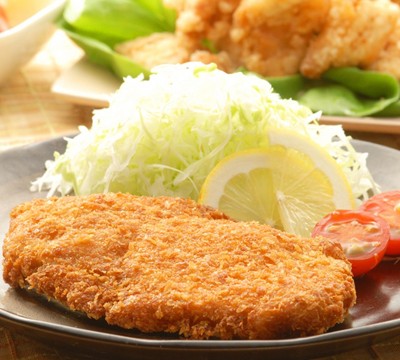 Kagoshima
A dish of the art of pork "Kurobuta" and seasonal vegetables, full of vitamins.
Kurobuta no tonkatsu
"Kagoshima Kurobuta (Black Berkshire pork)" is crispy, tender, not watery and has a rich and refreshing flavor. There have been various improvements to enjoy it to the full since the Meiji Period. Tonkatsu cooked with "Kagoshima Kurobuta" is one of the best dishes that is tasty but very nutritious too as it is served with seasonal vegetables all year round. This is a magical food that is tasty and enhances stamina at the same time.
Information provided by : ぐるたび