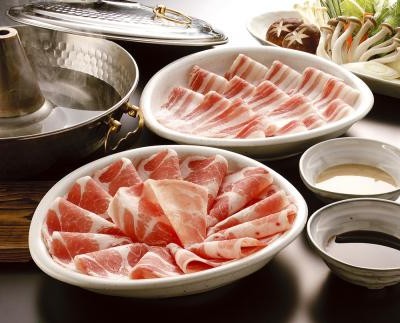 Kagoshima
The most popular shabushabu from Kagoshima?
Kurobuta no shabushabu
Shabushabu with Kagoshima kurobuta (Black Berkshire) pork and vegetables. Kurobuta is fed by fodder made with sweetpotatoes, and the pork has a rich flavor and sweetness but also a refreshing taste. Shabushabu is the most popular way of eating kurobuta pork as people can enjoy the taste of meat to the full. There are several different stories of the origin of shabushabu - some says it originated in Chinese hot pot, and other says some restaurant created this dish to make people eat plenty of meat before they lose appetite in summer. There are various local delicacies of shabushabu throughout Japan such as Buri shabushabu in Toyama Prefecture and lamb shabushabu in Hokkaido.