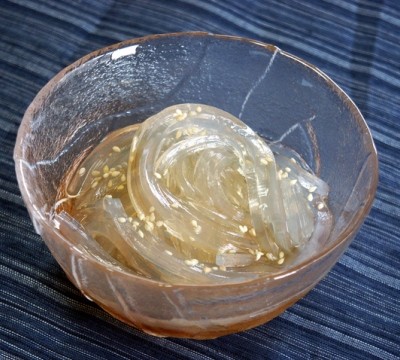 Shizuoka
A delicacy made with agar-agar grown in the clear ocean.
Atami Hatsushima Tokoroten
Tokoroten made from agar-agar grown in the rich waters around Hatsushima is sold as a Hatsushima specialty at the fisheries cooperative supermarket and other places. The smooth texture and rich flavor define an excellent product. The annual Tokoroten Festival, the largest festival of Hatsushima, is held during Golden Week in May, attracting around 10,000 visitors. At the festival you can see tokoroten being made and sold, try eating it on the spot, and enjoy various other local seafood products.