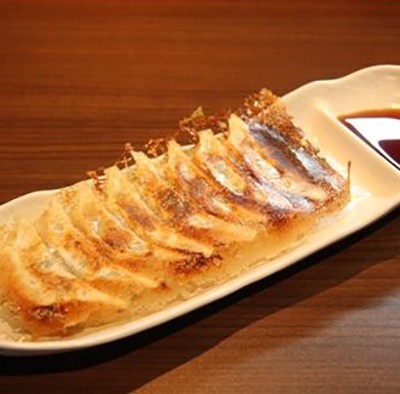 Fukuoka
Enough volume and stamina to satisfy hungry iron workers!
Yawata Gyoza dumplings
Established in 1901, the Yawata Metal Works located in the Yawata district of Kita-Kyushu city have since made the city renowned for it's iron-making industry. The Yawata gyoza dimplings have evolved as a popular local food to satiate the hunger of the men who work the mills. You can order 'iron pot gyoza' which is served on a sizzling metal platter, or 'ramen style gyoza' which is very interestingly 'fried' in a pork bone soup. Preparation and ways of eating are diverse. It's noted for using yuzu citrus pepper as a dip.